Deprecated
: Function wp_make_content_images_responsive is
deprecated
since version 5.5.0! Use wp_filter_content_tags() instead. in
/var/www/html/tcfpk.com/public_html/wp-includes/functions.php
on line
5379
Deprecated
: Function wp_make_content_images_responsive is
deprecated
since version 5.5.0! Use wp_filter_content_tags() instead. in
/var/www/html/tcfpk.com/public_html/wp-includes/functions.php
on line
5379
Deprecated
: Function wp_make_content_images_responsive is
deprecated
since version 5.5.0! Use wp_filter_content_tags() instead. in
/var/www/html/tcfpk.com/public_html/wp-includes/functions.php
on line
5379
Deprecated
: Function wp_make_content_images_responsive is
deprecated
since version 5.5.0! Use wp_filter_content_tags() instead. in
/var/www/html/tcfpk.com/public_html/wp-includes/functions.php
on line
5379
Deprecated
: Function wp_make_content_images_responsive is
deprecated
since version 5.5.0! Use wp_filter_content_tags() instead. in
/var/www/html/tcfpk.com/public_html/wp-includes/functions.php
on line
5379
Deprecated
: Function wp_make_content_images_responsive is
deprecated
since version 5.5.0! Use wp_filter_content_tags() instead. in
/var/www/html/tcfpk.com/public_html/wp-includes/functions.php
on line
5379
Deprecated
: Function wp_make_content_images_responsive is
deprecated
since version 5.5.0! Use wp_filter_content_tags() instead. in
/var/www/html/tcfpk.com/public_html/wp-includes/functions.php
on line
5379
Deprecated
: Function wp_make_content_images_responsive is
deprecated
since version 5.5.0! Use wp_filter_content_tags() instead. in
/var/www/html/tcfpk.com/public_html/wp-includes/functions.php
on line
5379
Deprecated
: Function wp_make_content_images_responsive is
deprecated
since version 5.5.0! Use wp_filter_content_tags() instead. in
/var/www/html/tcfpk.com/public_html/wp-includes/functions.php
on line
5379
Deprecated
: Function wp_make_content_images_responsive is
deprecated
since version 5.5.0! Use wp_filter_content_tags() instead. in
/var/www/html/tcfpk.com/public_html/wp-includes/functions.php
on line
5379
Deprecated
: Function wp_make_content_images_responsive is
deprecated
since version 5.5.0! Use wp_filter_content_tags() instead. in
/var/www/html/tcfpk.com/public_html/wp-includes/functions.php
on line
5379
Deprecated
: Function wp_make_content_images_responsive is
deprecated
since version 5.5.0! Use wp_filter_content_tags() instead. in
/var/www/html/tcfpk.com/public_html/wp-includes/functions.php
on line
5379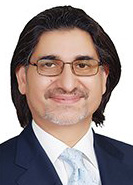 Ahsan M. Saleem
Director
One of TCF's Co-Founders, Mr. Ahsan M. Saleem has also served as Chairman of TCF from 1998 till 2006. He is Chief Executive Officer of Crescent Steel & Allied Products Limited. He is also presently serving on the board of several listed companies.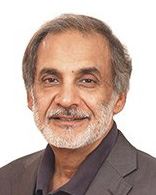 Ateed Riaz
Director
One of TCF's Co-Founders, Mr. Ateed Riaz currently serves as the Chairman of the Board. He also served as Chief Executive Officer of TCF (in honorary capacity) from July 2002 till March 2005. Mr. Ateed Riaz has been looking after the operations of the Imrooz Association of Companies which include, First Imrooz Modaraba, Tarseel Private Limited and Atherton Imrooz Company.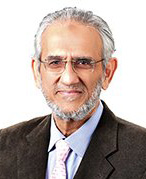 Mushtaq K. Chhapra
Director
One of TCF's Co-Founders, Mr. Chhapra has played a key role in nurturing a number of prominent nonprofit organizations. He serves on the boards of Patients' Aid Foundation and The Kidney Centre as well.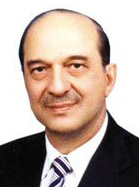 Lt. Gen. (R) Sabeeh Qamar uz Zaman
Director
Lt. Gen. Sabeeh has been a Director of TCF since 1996. He has also served as Chief Executive Officer of TCF from 1995 till 2001. As CEO, he received a UN Award for "his and his organization's outstanding work in support of primary education for boys and girls in under-privileged areas". He was also awarded Hilal-e-Imtiaz and Sitara-e-Bisalat for distinguished service in the Pakistan Army. He is Chairman & CEO of Quality Schools Foundation.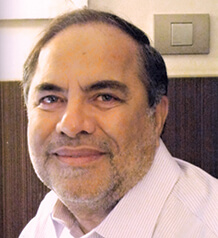 Ishaque Noor
Director
A TCF Director since 2004, Mr. Ishaque Noor is the Group Managing Director of Albatha Group, United Arab Emirates. He has also served for several years as Member of the Executive Committee of the Professionals Wing of Pakistan Association, Dubai.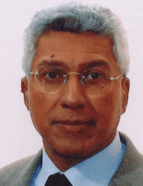 Imtiaz Sultanali Dossa
Director
Imtiaz has been a supporter of TCF since its inception in Pakistan in 1996 and has supported female education​ since before then. He is a trustee of TCF-UK. Until 2010, Imtiaz​ was also a trustee of Sightsavers International, a major​international eye charity that helped set up LRBT in Pakistan and remains its largest supporter. Prior to this,​ Imtiaz ran a successful trading company which he sold in 2005; and​ qualified as a Chartered Accountant.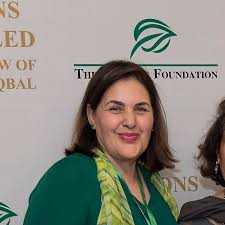 Nilofer Saeed
Director
An entrepreneur and a successful businesswoman, Ms. Nilofer Saeed is a member of the Supporters of The Citizens Foundation (STCF) and was inducted as a Director of TCF in December 2009. She has been presented with the Woman Entrepreneurship Momentum Award for 2010 and is also keenly involved in numerous charities. She is also an active board member of a number of business concerns. Ms. Nilofar Saeed was awarded the Sitara-i-Imtiaz by the President in 2019 for her contribution to charitable work in Pakistan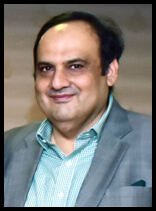 Riyaz Chinoy
Director
Mr. Riyaz Chinoy and his family have been ardent supporters of TCF. He serves as the CEO of his family's business enterprise. He is also associated with the International Industries Limited, International Steels Limited, Bulleh Shah Packaging (Pvt) Ltd., IIL Australia (PVT) LTD, IIL Stainless Steel (PVT) LTD, Amit Sultan Chinoy Foundation, Pakistan Business Council, and the Management of Association of Pakistan
Farzana Zulqarnain
Director
Mrs. Farzana Zulqarnain is the Vice-Chairperson of SOS Children's Village, Faisalabad and a member of the managing Committee of Faisalabad Literary Festival. Farzana is also an active member of Interloop Limited, one of TCF's largest donors and a devoted TCF volunteer. She holds a Bachelor degree in Arts and has also successfully completed Director's Training Program from Institute of Chartered Accountants Pakistan.
Shahbaz Yasin Malik
Director
Mr. Shahbaz Yasin Malik and his family have been supporters of TCF for over a decade and have built several schools. Mr. Shahbaz is also serving as the CEO of his business and is associated with Hilton Pharma (PVT) ltd.

Saima Amin Khawaja
Director
Ms. Khawaja has an LLM from Kings College London, an accredited Mediator and a Master Trainer from (CEDR) UK and has received special training in environmental laws from M.C. Mehta Foundation. She specializes in constitutional law, Environmental, Gender, Alternate Dispute Resolution (ADR) and acquisition laws with keen interest in teaching presently teaches at the Judicial Academy. Ms. Khawaja has been a dedicated TCF volunteer since 1998.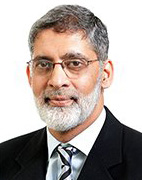 Syed Asaad Ayub Ahmad
CEO
Syed Asaad Ayub Ahmad is the President and Chief Executive Officer of TCF. He has been part of the TCF family since January 2009. He has been an ardent supporter of education for the last two decades. Prior to joining TCF, he was working as Sales Director for Castrol in Pakistan and served in senior positions on behalf of British Petroleum, Exxon Mobile and Shell. He holds an MBA degree from the University of Texas at Austin and a Bachelors degree in Civil Engineering from N.E.D University of Engineering and Technology, Karachi.